FCC: Netflix's throttling of its video stream is none of our business
9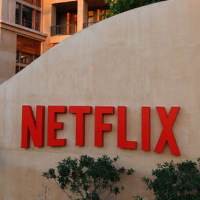 The FCC announced today that video streamer Netflix did not violate any law by throttling its video stream to AT&T and Verizon customers. As a result, the agency has decided that it does not need to investigate. FCC president Tom Wheeler said that Netflix's actions were outside the net neutrality rules established last year, because the FCC is not regulating websites. He also said that the issue is not one that the FCC would have the authority to investigate.
Last week,
Netflix admitted that it throttles its video stream to Verizon and AT&T customers
in order to prevent them from going over their monthly data cap. This saves them from having to pay overage fees. Consider that 2 hours of HD streaming from Netflix uses up 6GB of data. That would cost you $80 a month at Verizon.
While Netflix says that it had been doing this for five years, its customers were not told about it. That has led the executive director of Consumer Action, Ken McEldowney, to note that Netflix shows a lack of transparency with its subscribers. On the other hand, McEldowney points out that Netflix will also start allowing them to decide between high picture quality/heavy data usage or low picture quality/low data usage. In May, an update will be coming to Netflix
that will give subscribers the option to pick between the two settings
. As T-Mobile has pointed out with its Binge On feature, giving subscribers the option to disable the throttling means that the customer is in control.
source:
Reuters