FCC Chairman recommends not to allocate additional spectrum to competitive carriers in next year's auction
2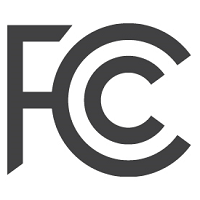 After much speculation
, the FCC Chairman, Tom Wheeler, is not going to recommend any further limits on larger carriers AT&T and Verizon in the 2016 incentive auction of 600MHz spectrum.
Despite a
recommendation from the Department of Justice
, and the over-the-top PR assault by T-Mobile CEO John Legere, the regulatory body has determined that the 30MHz blocks of spectrum that have already been set aside provide an ample slate for smaller competitive carriers to bid on in markets where low-band license portfolios are not as deep as incumbent carriers like AT&T and Verizon.
T-Mobile wanted those set-asides of spectrum to be
increased to 40MHz
, forcing an odd balance of spectrum blocks eligible to be bid on by AT&T and Verizon.
Mr. Wheeler submitted a draft to the other four commissioners of the FCC that would not change the reserve, a reserve that was lobbied for by T-Mobile and the Competitive Carriers Association a year ago. Still, T-Mobile wanted more, but ultimately did not get it.
"The draft Order concludes that the current reserve size of 30 megahertz balances the desire to make low-band spectrum available to parties with limited holdings while facilitating competitive bidding for all auction participants,"
according to Wheeler's blog post today.
As should surprise no one, T-Mobile CEO John Legere is leveraging an ex parte letter written by the Department of Justice to the FCC, recommending consideration to increase the reserve spectrum block to 40MHz. The FCC is an independent agency, but that does not mean it cannot be influenced, as what happened during the net neutrality rules proposed earlier this year.
sources:
FCC
,
The Washington Post