Existence of Acer A510/511, A700 and A701 leak with little info
1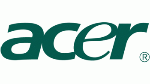 Acer apparently doesn't believe in proper announcements for its products, because We're hearing about 2 new Android tablets and 4 total variants, but we don't have a lot of info on any of them.
The info about the Acer A510 & 511 leaked out in snippets of code from UserAgent profiles found in Acer's support pages. The only info that could be pulled from the code was that the A511 will have a screen resolution of 1280x800 and will be running on a quad-core NVIDIA Tegra 3 chipset. The code also says that the tablet will feature 32-bit color. The A511 will have a mobile radio, but no word on 3G or 4G, and the A510 will be WiFi only.
Similarly, Acer quietly posted UserAgent profiles for the A700 and A701 tablets. Again, these variants are the 3G/4G and WiFi only variants (A701 and A700 repsectively,) but not much more info is available. These tablets will also be powered by Tegra 3, but these boast screen resolutions of 1920x1200, so full HD seems likely for playback and possibly video capture as well, but that's just a guess.
We'll have more when Acer decides to actually announce it.