Ex AT&T executive sold Apple, RIM secrets to traders
3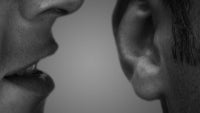 If you ever tried to predict the market and buy shares, you pretty much know how exhausting this could be with all the information you need to gather to back up your guesses (or feelings) and actually successfully invest in stock. Turns out, for some investors it was easier than for others as a massive scandal unfolds with one former AT&T employee who gave away the carrier's iPhone sales data to insiders who could then rampage freely on stock exchanges.
Alnoor Ebrahim, 57, is the ex AT&T executive who pleaded guilty after the US Government uncovered the insider trading scandal.
"I provided insider information concerning AT&T's sales of Apple's iPhone and RIM's Blackberry products, as well as other handset set devices sold through AT&T distribution channels,"
Ebrahim said at a hearing in a court room in Manhattan.
AT&T, on its part, confirmed that Ebrahim is no longer their employee and was quick to cooperate with courts. The former employee entered into a plea agreement with prosecutors, and the recommendation is he gets a maximum of two years behind bars.
"We took this matter very seriously and cooperated fully with the authorities,"
Marty Ritchman, a spokesman for AT&T said.
"The conduct alleged was clearly against our code of business conduct, and Mr. Ebrahim is no longer an AT&T employee."
Recommended Stories