Evidence suggests Apple bought AR eye-tracking company in a recent takeover
6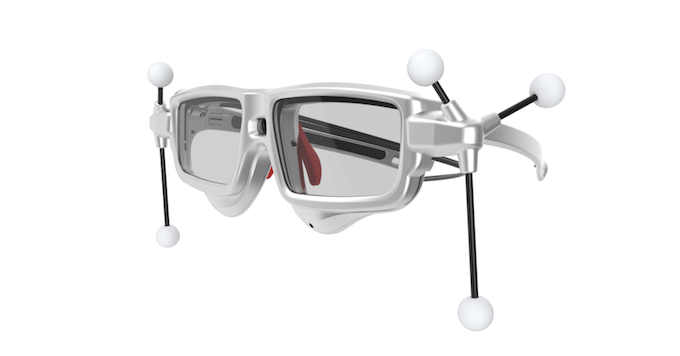 Tim Cook has stated his fondness of AR on various occasions, having said back in January that AR is
"a big idea like the smartphone"
. And to be honest, judging by what Apple unveiled at the WWDC 2017, and more specifically the new ARKit, it seems like the company is indeed on track to cause a big splash in the AR pond in the months to come. However, Tim Cook also accentuated that the tech is still largely to be worked on and developed further, before it can hit the mainstream.
In this regard, Cupertino is apparently looking to build on its AR development effort and is likely to have acquired a German-based company, called SensoMotoric Instruments (SMI). The entity creates computer vision applications and eye-tracking technology, which can be used in AR/VR equipment, as well as in-car systems, neuroscience, cognitive and physical training, among other uses.
While Apple has not officially confirmed the deal, surfaced evidence seems sufficient enough to conclude with a level of certainty that the acquisition took place. As it often happens with big enterprises, they tend to use shell companies for corporate and other acquisitions, in order to minimize publicity of the deals. In this case, an Apple subsidiary, called Vineyard Capital Corporation, acted as the acquiring party in the deal. On June 16, SMI lodged documents with the German Company Register that indicated that the company's Managing Director was now one of Vineyard's representatives, Dr Ali Sahin.
Additionally, SMI recently removed some product pages from its website, as well as its jobs portal, contact info, list of distributors and other information. The company's managing director Eberhard Schmidt and one more director's profiles were also taken off the site. An anonymous tipster, who allegedly spoke with an Apple employee, has also confirmed that the takeover is official.
SMI has developed both hardware and software in the field of eye-tracking, and has created its own Eye Tracking Glasses. The Glasses are able to gauge a person's natural gaze in real-time, with input refresh rate of 120Hz. The tech allows the image to be projected directly into a person's fovea – or the part inside the eye, where visual receptors are densest and images are perceived the clearest. It has found application in sports, as illustrated by SMI's video below, but has huge potential in AR/VR headsets, where users can control and navigate a game or an interface, using nothing but eye movement.
The company has also developed a sensor bar that connects to a computer and tracks detailed eye movements at 250Hz. SMI apparently has experience in consumer-oriented headsets, as it had input in the development of HTC Vive and Oculus Rift.
Now, we have heard various rumours that the next iPhone might sport
dedicated AR/VR features
, but also that Apple might be cooking AR/VR glasses. However, we have not had any of these speculations officially confirmed by Cupertino. Nonetheless, Apple's push in the direction of virtual experiences is clear and apparent. Whether the company's recent acquisition of SMI is indeed a fact, we can't know with utmost certainty, unless an actual Apple source confirmed it. In spite of this, the evidence that has become available recently, strongly suggests that the takeover was real and the iPhone maker might indeed be working on an AR headset.
Source:
MacRumours