Evidence shows that Amazon purchased Siri competitor Evi for $26 million
15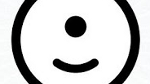 With
speculation bubbling that Amazon is working on a smartphone
, evidence shows that the online retailer purchased Siri competitor
Evi
for $26 million late last year. Evi, which is currently available from the Apple App Store and Google Play Store, was almost kicked out of the App Store for being too similar to Siri. Amazon could be planning to combine Evi with voice recognition technology acquired this past January
when the company acquired Ivona
. Right now, the app uses Nuance's voice recognition technology and True Knowledge's search engine
The evidence showing that Amazon has acquired Evi includes paperwork that shows that the directors of UK based Evi Technologies Ltd directors have been replaced by
Amazon's legal representative
in the U.K. Amazon's Company Secretary in the U.K., Mitre Secretaries Ltd, has the same title at Evi Technologies Ltd. Annual reports for VC firm Octopus Ventures shows that all of the firm's funds have sold their Evi Technologies shares.
So what is the game plan for Amazon? The most obvious thought is that the technology will be used for a new Amazon smartphone. Like the
Amazon Kindle Fire
, we can expect that there will be no Google apps anywhere on such a device which means Evi could be used as a replacement for Google Now.
source:
TechCrunch