Even popular Android apps might leak personal data, study reveals
23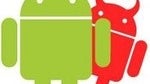 Are Android apps secure enough for us to let them handle our finances and personal information? Quite a few of them aren't, according to a recent research that analyzed how well various applications protect the user's sensitive data. The study was conducted by the Leibniz University of Hannover, Germany, in partnership with the Philipps University of Marburg, the researchers came up with a list of 41 Android apps that should use tighter security measures.
In particular, these apps were discovered to expose the user's data at risk while a device running Android 4.0 is communicating with a web server. What's even more worrying is that these insecure apps were among the most popular ones on Google Play, being downloaded between 39.5 million and 185 million times already. The names of the applications were not disclosed.
"We could gather bank account information, payment credentials for PayPal, American Express and others,"
the researchers wrote after conducting their study.
"Furthermore, Facebook, email and cloud storage credentials and messages were leaked, access to IP cameras was gained and control channels for apps and remote servers could be subverted."
The contents of e-mails and instant messages could also be accessed.
But how could one use these apps' security flaws to their advantage? Simply put, if an Android smartphone or a tablet is connected to a vulnerable local area network, such as a Wi-Fi hotspot, an attacker could potentially crack the security protocols used by the apps and snoop on the data they exchange. Sure, the attacker will need to have a certain exploit monitoring the activity on the network, but obtaining access to such a tool isn't as hard as it may seem.
Scary stuff, we know, which is why there should be more awareness amongst developers about implementing proper security features within apps, as the researchers suggest. There are certain methods that can make security protocols tougher to crack, or the apps could simply be checked for vulnerabilities at the time they are being installed. In fact, Google is said to have ramped up security in Android 4.2, thus likely making the platform more resistant to hacks like the one described above. What measures have been taken, however, will be known with certainty in a few days – On October 29, to be more specific, which is when a new Android release is probably going to be unveiled.
source:
Ars Technica
via
Textually