Even flow - the iPhone 6 Plus sells at an almost equal pace to the 4.7-inch iPhone 6 at T-Mobile
13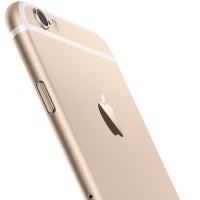 Guess who's T-Mobile's new best-seller! It's
the iPhone 6 Plus
which, according to an excited CEO John Legere, has seen as much as half of the overall demand for the new iPhone. While the Un-carrier estimated that demand for the 4.7-inch iPhone 6 will stretch north of 75% out of 100%, it got close to a "surprising" 55%, which means T-Mobile customers really like the iPhone 6 Plus, and sales are roughly equal between the two variants.
Previously, we reported the iPhone 6 Plus sells as much as six times better than the 4.7-inch iPhone 6, but the phablet is considered "more engaging", meaning customers tend to spend more time with it. But just a day after, we learned that the iPhone 6 Plus could eventually account for a whopping 60% of all iPhone 6 units sold in China. There are passengers for every train, it seems.
Anyway, this is good news for Apple, which must be seeing the writing on the wall and adjusting the manufacturing ratio from an original 70:30 iPhone 6 to iPhone 6 Plus to a new 55:45 ratio. Although the phablet is a little harder to find in Apple stores right now, production should catch up to demand soon enough.
source:
Re/Code