Eric Schmidt confirms ICS for October or November (w/ video of full Dreamforce interview)
22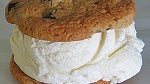 Eric Schmidt is a dream for journalists. He is constantly giving out great quotes and sound bytes, regardless if he means to or not. In his recent interview at the Dreamforce conference, Eric went through an overview of the history of Android and even let it slip that Ice Cream Sandwich is almost ready and will be released in either October or November.
This information jives perfectly with everything that we've heard about ICS and the Nexus Prime/DROID Prime, which will be the flagship device for the new version of the OS. It's definitely good to hear that everything is still on track. And, even better is the bit where Eric said it may be released in November, meaning that Google is not rushing the device for an arbitrary meeting with the iPhone 5. Rather, Google will be focusing on getting its own software right, not worrying about a competitor that continues to fall behind in market share (and to the oncoming comment flamers, please note we are talking about market share, not features, quality or anything else. Those things are opinion, we talk in hard numbers.)
The interview with Schmidt is very interesting, so if you want, we've included the video below. The comment about ICS is at about the 30 minute mark.
Recommended Stories