Eddy Cue claims Apple's "best product pipeline" in 25 years is coming in 2014
18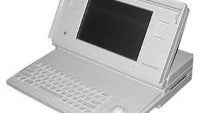 We've already taken a look at a couple different things that Apple's Eddy Cue and Beats co-founder
Jimmy Iovine
said last night at the Re/Code Code Conference, and there is one more thing that we need to unpack before moving on from that interview. Eddy Cue didn't say too much of note in the talk, but he did make one big proclamation, saying that 2014 would see Apple's "best product pipeline" in 25 years.
On the surface, that sounds quite impressive, but our first thought was this: "What was so special 25 years ago?" It turns out, nothing much. 1989 was four years into the Sculley era at Apple, and the only notable release that year was the ill-fated Macintosh Portable. Of course, that's not really the point. The point is that Cue was simply referring to the fact that he began working at Apple 25 years ago in order to make a point, because since 1989, we've also seen Apple release the iMac, the iPod, iTunes, Intel Macs, the MacBook Air, not to mention the iPhone, iPad, and iOS. But, all of those products were spread out, and no one year saw multiple major Apple releases.
The question is what we can expect from Apple this year. Cue obviously also made the caveat that Apple doesn't like "to do too many things" and always likes to focus on doing "a few really incredible things", which means we can't expect everything that rumors have talked about. We know for sure that the iPhone 6 is on the docket, there's no debating that. There have been increasing rumors that Apple is going to announce a home automation system at WWDC, and Cue also mentioned that TV was a place where Apple could make something happen. That's three things, which fulfills the definition of "a few", and that doens't leave room for iOS 8, the iWatch, or the rumored iPhablet.