Echo and Echo Dot smart speakers get discounted by Amazon once again
2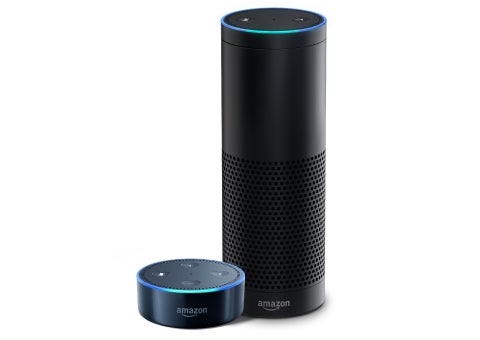 Pictured – Echo Dot (left) and Echo (right)
Keep missing out on Amazon Echo details? Fret not, there's another one for you! The retailer has discounted its Echo and Echo Dot smart speakers to sweeten up the purchase. Amazon is taking $40 off the regular Echo speaker, selling it for $140 in both black and white versions. Meanwhile, the Echo Dot is discounted by $10, coming down to $40.
You ought to know the difference between the two speakers, of course, seeing that the one costs $100 more than the other. The Echo is a big, tube-like speaker that's able to play your favorite Spotify tunes (also Pandora, Prime Music, and other streaming services) and uses Amazon's Alexa voice AI assistant to let you search for things online and control connected appliances. The Echo Dot does all the same things, but it's absolutely tiny – a truly portable variant of the Echo Dot that anyone interested can afford.
To grab your Echo or Echo Dot speaker on a discount, head over to Amazon -
Echo
or
Echo Dot
.
Recently, the retailer unveiled the
Echo Show
, a technologically advanced variant of the Echo smart speaker with a built-in color touchscreen display. Furthermore, all Echo products are capable of making voice calls to other Echo owners or users of the Amazon Alexa app on Android and iOS.
ALSO READ