Easily Root your DROID 4 & 3, RAZR, RAZR MAXX, and BIONIC
30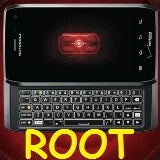 With each new Android phone that is released comes the challenge of rooting it. Sometimes it's easy, while other times it can be quite involved.
Now users of the Motorola DROID 4, DROID 3, DROID RAZR, DROID RAZR MAXX, and DROID BIONIC can easily root their phone.
Thanks to Dan Rosenberg's new MotoFail program for PCs, it can be accomplished in just a few short steps and in less than 5 minutes.
First, you need to make sure you have
Motorola 5.4.0 drivers
installed on your system. Then download the
MotoFail file
to your desktop and unzip it. On your phone, go into the Settings/Applications and check "Unknown Sources" and in Development check "USB Debugging". Connect the phone to your PC and select the "Charge Only" on the phone (this may be in the top notification bar). After it is connected, and the Motorola USB drivers find the phone, open the MotoFail folder on the PC and click on the "run.bat" file. This will start the rooting process, and the phone will restart a couple times. When it is done, the program will say the rooting process is completed and you can unplug the phone from the PC. Now you can use Superuser, BusyBox, AdsGone, Titanium Backup, Root Explorer and any other program that requires the phone to be rooted.
source:
vulnfactory
(Dan Rosenberg)