EU fines Qualcomm $272 million for selling chips below cost and driving rival out of the market
5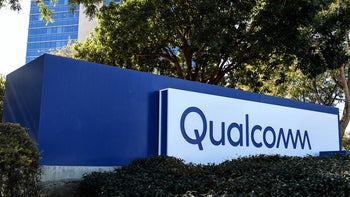 The European Commission has ruled out that Qualcomm sold 3G chips at predatory prices between 2009 and 2011 in an attempt to drive competing supplier Icera out of the market and has slapped a $272 million anti-trust fine.
The ruling is in regard to 3G chips that Qualcomm sold for mobile Internet dongles at the time, and with this latest fine also concludes a four-year EU investigation into Qualcomm.
"Qualcomm's strategic behavior prevented competition and innovation in this market, and limited the choice available to consumers in a sector with a huge demand and potential for innovative technologies," EU Competition Commissioner Margrethe Vestager said.
Just as Icera was emerging as a proper rival, Qualcomm sold its 3G chips below cost to Huawei and ZTE, a move that the European Commission has concluded to be "targeted" and which
"allowed [Qualcomm] to maximise the negative impact on Icera's business."
If you think you are reading the name Qualcomm in litigation news way too often, you are not just imagining. The chip maker was in the midst of some big cases recently, including a war with Apple over chip licensing, a ruling by a US judge that accused Qualcomm of charging "unreasonably high" royalties for its patents, plus additional lawsuits in China, Korea and Taiwan.
Today's fine will have a small impact on Qualcomm as it stands currently. The $272 million fine makes up just 1.27% of the company's revenue for last year, and the European Commission is imposing the fine over a practice that it considers the chip maker ended in 2011. It serves more as a warning that such anti-competitive behavior would be noticed in the future.
As for the competitor in question, Icera, the fine comes a few years too late to help the company. Icera was acquired by Nvidia in 2011, with hopes of an integrated Icera modem built inside Nvidia chip, a dream that never materialized and Nvidia quit the modem market in 2015.