EU Commissioner advocates clamping down on Apple over warranty practices
7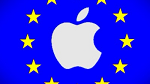 Saying that Apple is still not properly informing its customers of the warranty they are entitled to under European law, EU Justice Commissioner Viviane Reding called for EU member nations to take action.
In a speech to the European Consumer Summit, Ms. Reding stated that there is no uniform enforcement of the EU mandate that there be a minimum two-year warranty. She also pointed out that in at least 21 countries, Apple is not informing customers of their warranty rights.
Ms. Reding's remarks ride the coattails of a letter she wrote to ministers last autumn stating that
Apple is "prominently" advertising its one-year warranty
to European customers. That letter followed a €900,000 fine
imposed on Apple by Italy
over misinforming its customers about a one-year warranty and offering to sell AppleCare for extended coverage.
Now, Ms. Reding is advocating that EU members be more proactive in their approach to enforcing the two-year warranty that is required. She believes a more prominent role through the use of consumer review and reporting tools online can provide the most uniform solution.
source:
PCMag.com