EFF: 'Apple's devices are like beautiful crystal prisons'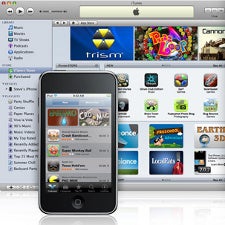 "Apple's recent products, especially their mobile iOS devices, are like beautiful crystal prisons, with a wide range of restrictions imposed by the OS, the hardware, and Apple's contracts with carriers as well as contracts with developers. Only users who can hack or "jailbreak" their devices can escape these limitations."
That's the harsh verdict coming straight from the Electronic Frontier Foundation (EFF), but it's hard to call if untrue. The EFF is another place calling for more openness from Apple, after co-found Steve Wozniak wished for Cupertino to apply more open standards and be more like the Apple Computers he started with Steve Jobs.
The EFF's statement actually mentions Woz's position and supports it, and that's a huge endorsement, that will make this call better heard.
On the other side of the isle, though, are Apple defenders arguing that its walled garden is what keeps the company successful and nearly 80% of the industry's profits. You can take the App Store as an example of the controversy. Pro-Apple sources defend the curated model saying it leads to more quality apps and a generally safer and more refined experience, while for others it restricts their freedom and doesn't allow their apps to get published. Also, there's Apple's 30% share that seems too much to many.
The EFF takes a clear stand on that issue, vouching for lifting some of the restrictions in Apple's App Store.
"Apple changed the way we think about mobile computing with the iPhone, but they have also lead the charge in creating restrictive computers and restrictive marketplaces for software,"
the EFF said.
"You may have purchased an iPad, but unless you've exploited a vulnerability in iOS to jailbreak it, there are many things you cannot install on it. The App Store has thousands of apps to choose from, but your choices are limited to apps that both Apple has approved, and which can function without 'root' or 'administrator' privileges."
Bottomline is that it all boils down to freedom. The Electronic Frontier Foundation rightly notes that denying the freedom to change the system or the freedom to leave is a major hurdle stopping Apple from perfecting its system. Hit the source below for EFF's detailed explanation of the freedom and openness problem at Apple, and don't hesitate to hit us back with your stand on the issue in the comments below.