Dumb phones made smart courtesy of the cloud
1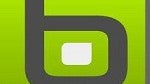 Feature phones still possess an overwhelming majority of the global market share in the wireless sector. Many of these phones are sold in developing countries, especially Africa and southern Asia. An Australian start-up is on track to tap into what are the fastest growing economies in the world, yet are still comparatively poor versus established markets. biNu Pty Ltd, started in 2008, is on a mission to bring advanced connectivity to these markets without the expenses involved in upgrading networks or handheld hardware. Based on the reality that over half the world's population has a mobile phone, yet many in the developing world do not have easy access to a computer, biNu (whose name was derived from the number sequence 2, 4, 6, 8 and their associated letters) has a solution which delivers smartphone functions to dumb phones.
It is a Java-based app that is a portal to deliver cloud-based functions and content such as, social networking, applications, app switching, and translation to name a few features. biNu claims this technology is 10-times faster than standard mobile browsers and uses 10-times less bandwidth while providing near instant responses to user executed commands on apps and searches. They even boast that a low-end smartphone or feature phone with their app can search Google faster than a high-end smartphone.
Claims aside, based on biNu's usage statistics, they have quadrupled their monthly unique user base in just over a year, with most of their users being in India and parts of Africa and the Middle East. Devices that support Java and a data connection are most likely supported (which would cover most devices made in the past 10 years). biNu has an extensive compatibility list on their site. It will work on Android and BlackBerry devices as well.
Check out the video below and tell us what you think. It seems quite backward compared to what many of us technophiles are accustomed to, but given their target demographic in the developing markets with no budgets to spend on an iPhone, it does open a lot of new windows for information to flow. Plus, it is pretty fast.
sources:
BGR
,
biNu
Recommended Stories