Drama in the airwaves: Verizon one step closer to buying AWS spectrum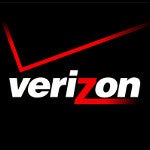 The drama surrounding the American wireless spectrum continues. According to the latest rumor, Verizon has gotten the FCC's thumbs-up in its quest to purchasing some AWS spectrum. However, this doesn't seem to be the end of the story, as the Department of Justice is still unsure if it should give its blessing.
The story of the AWS spectrum is actually a pretty interesting one. In 2006, some of the major cable operators like Spectrum Co. (a JV made up of Comcast, Time Warner Cable and Bright House Networks), Cox and Leap Wireless teamed up to purchase a large chunk of it, in hopes of using it to compete against wireless carriers. However, since it largely remains unused to this day, Verizon has decided that it should try its luck and attempt to buy it for its own use. Not everything went according to plan, though, as T-Mobile, headed by then CEO Philipp Humm,
criticized the deal
by saying it would be inconsistent with the FCC's charge to ensure that all spectrum transfers serve the public interest. Apparently, Verizon really wanted to get its hands on that spectrum, as it decided to
sell its own 700MHz A and B licenses
to appease the regulators. Not only that, but it also reached an agreement with T-Mobile, which would require Big Red to transfer some of its AWS goodness to T-Mobile, and in return, T-Mobile would stop being such a pain in the neck. Hey, it may not be beautiful, but that's what business is about, folks.
Now that it's said the FCC is OK with the deal going through, Verizon only needs to get the DoJ's approval, and it's well on its way to building one mind-blowing, particle-accelerating 4G LTE network.
source:
IntoMobile