Download all new Android L wallpapers here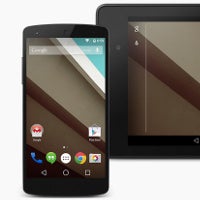 Android L
, the latest version of Google's operating system, has now gone up for grabs on the Android developers website, and it's no surprise that right after the release comes a dump of everything new you can find in L.
Among all the new apps and features, we also get a dump of the new wallpapers in Androidl L. You've probably noticed that with every recently released new Android version, we get that new signature wallpaper to associate with that particular new version, and Android L is no exception. We've put the new wall art at the forefront of the slideshow right below, but you'd also see the remaining wallpapers.
We're also including a Dropbox link to all the files, in case you want an easier way to just download them to your device (hey, some of them are pretty good and you can use them not just on your phone, but also on your desktop computer!).