You can now download Fortnite on your non-Samsung phone, but you can't play it yet
6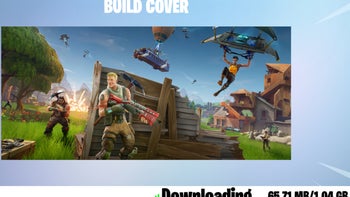 Epic Games' Fortnite will definitely not go through the usual distribution channels, as the developer announced that
downloading the game via Google Play Store
will not be possible. On top of that, only owners of certain Samsung smartphones were able to play the game at launch.
But that's about to change radically, as Epic Games has lifted the
embargo on non-Samsung smartphones
, which means that you're now allowed to download Fortnite even if you don't use a Samsung handset.
Up until now, non-Samsung owners couldn't even download the game, let alone play it. Well, the last part is still valid since you can't yet play Fortnite even if you download it on your non-Samsung smartphone unless you've been accepted in the beta.
The last step to being able to play Fortnite is receiving an invitation to the beta. We suspect Epic Games will slowly push out invites to Android users to prevent overcrowding Fortnite's servers, so you'll just need to sit tight until you get one of these very treasured invites. Oh, and don't forget that you must
sign up for the beta of the game
over at Epic Games' official website.