Don't have Android Auto in your car? No worries, you will soon have it all on your phone
11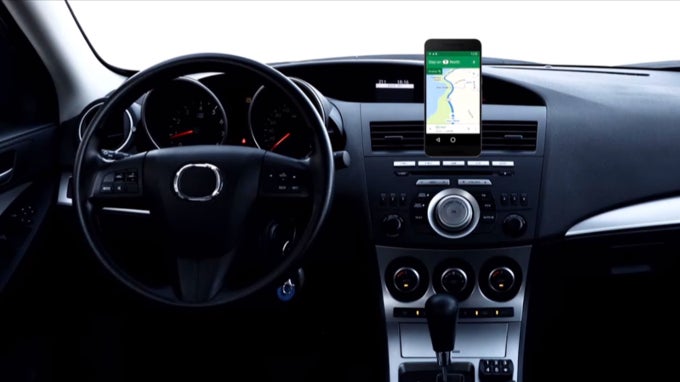 Android Auto is great – a smart interface that covers all your driving-assistant needs without distracting you from the road, all accomplished through a simple interface with big, big buttons. But not everyone has access to the service, since even if you go out and buy a brand-new car, some manufacturers still haven't incorporated Google's screen in their vehicles. Fair enough.
So, to help Android Auto reach more drivers around the world, Google will be rolling out a huge update to the Android Auto phone app, making it autonomous. Currently, the app is used to help your phone connect and sync with your car's Android Auto head unit. After the update, however, you won't need a head display – everything will run straight on the smartphone's display.
Android Auto will change up your phone's interface, displaying everything with bold text in large, easy to use cards. All the essential actions would be performable via voice commands, so you can keep both hands on the wheel. So, you'll be able to initiate calls, send texts, ask for navigation, play your music, et cetera, all while keeping your eyes on the road.
Currently, you can get similar services from apps like Drivemode, which is quite popular. Is Google's first party solution going to be good enough to draw users away from the others?