Don't Starve: Shipwrecked lands on iOS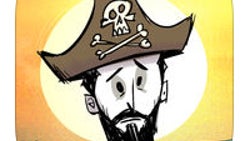 Klei Entertainment's highly-popular Don't Starve game has just received a new DLC that now available on iOS devices, Shipwrecked. This is the second major DLC for Don't Starve that makes it in the App Store, after Reign of Giants.
If you already own the original
Don't Starve game
, you can now choose to add content from either of the two DLCs to be part of the new world you're creating, but you can't choose both.
Don't Starve: Shipwrecked has been developed in collaboration with CAPY, makers of
Superbrothers: Sword and Sorcery
, Super Time Force and Below games.
The game allows players to explore a brand new world, which is completely different than any other included in Don't Starve. It contains new biomes with resources, new creatures, new tropical seasons, new recipes, and new gadgets.
Players can even navigate an Open Ocean, after creating a boat. Yes, in Don't Starve: Shipwrecked, Wilson, the main protagonist is stranded in a tropical archipelago, so he must learn to survive all over again in the new environment.
Keep in mind that while the world might look more forgiving than other Don't Starve worlds usually, Shipwrecked is a much tougher nut to crack.
There's no word on the
Android version
yet, but iOS users can now purchase Don't Starve: Shipwrecked for $4.99 in the App Store.