Doctor Who: Legacy game for Android and iOS starts its worldwide rollout
3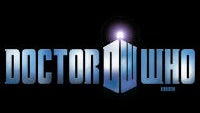 The Doctor Who 50th anniversary special has come and gone (and it was amazing!), and now it is time for the Doctor to make his way onto mobile platforms in a new game called Doctor Who: Legacy. The game is by Tiny Rebel Games and Seed Studios, and the worldwide release of the game has begun. According to the game's Twitter feed, it should be live on iOS and Android for Australians.
There hasn't been a lot of information released about the game. It has only been described as a "puzzle adventure game" so it is most likely a match puzzle game, but all of the info beyond that sounds pretty sweet. In the game you will be able to "build a team of your favourite companions and allies drawn from the extensive and illustrious history of the show; face the Doctor's most notorious enemies; and relive the Doctor's greatest triumphs."
The game promises to be a "loving homage" to the show, but still appeal to hardcore fans and casual players alike. The game will go through the entire 50 year history of the show, bringing back favorite characters and villains. At launch, the game will feature episodes from the past couple of seasons, but it has already been scheduled to get additional free content in the new year that reaches back to Season 5.
The game is free, and we'll update this with links as soon as the rollout makes it to the U.S.. For everyone else, keep an eye on the game's Twitter feed for rollout information in your region.