Do you think Motorola's pragmatic approach to making phones is the way forward for it? (poll results)
6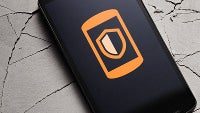 Motorola's proven to be something of the voice of reason within the phone industry these past two years, what with devices that increasingly target consumers who have primarily practical concerns when buying a new device. For example, its portfolio of devices now includes extremely high-value propositions relative to cost, its rather hands-off approach to software skinning has also won the company a lot of fans as it means faster updates, and just yesterday we added an exciting new reason to like Motorola: shatterproof displays. Guaranteed.
Yep, Motorola's new
DROID Turbo 2
comes with a display stack consisting of 5 layers, all of which work as one to ensure that even if you drop your phone, the screen won't shatter or crack. The now Lenovo-owned company is so confident of its tech, which it calls ShatterShield, that it's giving out a rad, 4 year guarantee that your display will survive. That's pretty amazing, and yet another reason to buy a Motorola device — right up there with the traditionally humongous batteries it puts in them.
But is this the way forward for Motorola? After all, we've seen time and time again that appearances are extremely important with the average consumer, not least because these advantages that we've mentioned aren't immediately obvious to him. Well, according to our
Tuesday poll
, 54% think that Motorola is onto something, while only 4% consider this the wrong way to go. The remaining votes are split between folks who think that pragmatism can only get the company so far (36.43%) and those who don't see a large enough group of discerning buyers to make Motorola's efforts count.