Do you plan to buy a Windows 10 Mobile smartphone?
75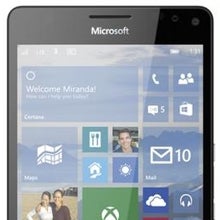 While Windows 10 Mobile will likely
not be released before November
(despite the fact that a Technical Preview has been available since February), some companies already announced handsets that will be based on the new OS at launch. Just recently, Archos unveiled the
50 Cesium
, while Acer earlier today announced no less than 3 Windows 10 Mobile-based smartphones:
Liquid M320
,
Liquid M330
, and
Jade Primo
.
Except for the Acer Jade Primo (which offers features like a six-core Snapdragon 808 processor, a 5.5-inch 1080p display, and a 21 MP rear camera), the other three Windows 10 Mobile handsets are low-end ones. However, as you may know, Microsoft itself is getting ready to unveil two high-end Windows 10 Mobile handsets: the
Lumia 950 XL
(aka Cityman), and the
Lumia 950
(aka Talkman). Both new Lumias are expected to feature Quad HD displays (5.7 inches and 5.2 inches, respectively), and PureView rear cameras. So, eventually, we'll probably have Windows 10 Mobile devices for all budgets and all user categories.
We want to know if you're planning to buy any of the Windows 10 Mobile handsets that will soon hit the market, so feel free to vote in the poll below. And, if you intend to get a certain smartphone, let us know which one it is.
Some of the Windows 10 Mobile smartphones that will soon hit the market