Do you know who else has Apple's profit margins? Hint: it's not Samsung
19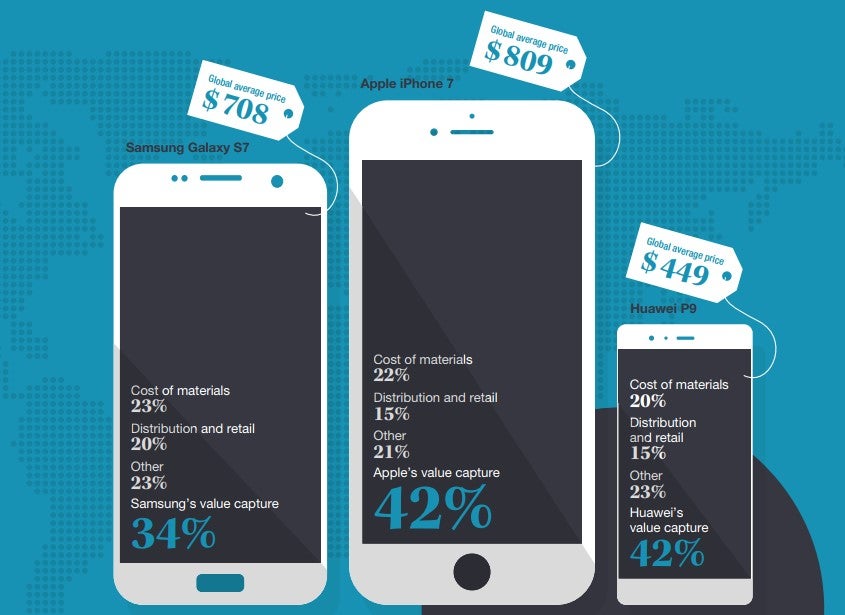 Huawei earns as much as Apple from its high-end phones, and its latest flagships like the Mate 10 Pro command Apple, Samsung or Pixel-level prices, too.
Looking at the world's largest phone makers that are actually turning a decent profit, we can only see three companies at the helm - Apple, Samsung and the Chinese juggernaut Huawei. Granted, Samsung reported almost $13 billion in profit last quarter, Apple banked with about $11 billion, while Huawei only makes do with half of this number, but when it comes to its smartphone business, its profit margins seem to be on par with Apple, as you can see from the infographic above, while Samsung is trailing them both.
A few years ago, Huawei's CEO made the flamboyant claim that they will be moving upmarket, and chasing Apple's share of the pie, which at the time caused a few condescending snickers. Its flagship phones, however, quickly rose up, both in features, and in price, until they regularly crossed the $600 mark. This has apparently resulted in quite the healthy margin of 42% retained value for the brand, or as much as Apple keeps.
Samsung, on the other hand, is much more generous with the distribution discounts it gives to retailers, as this is the only number that differs by a lot in the graph here. In fact, a major Indian phone distributor complained recently that
Apple has cut margins on the iPhone X from 6.5% to 4.5% for large retailers like us, and if a customer pays by card, which is usually the case, the margin reduces to almost 1.5-2%... Apple gives the least margins… How on earth do they expect the retailer to work for them for free - our overheads are anywhere around 10%.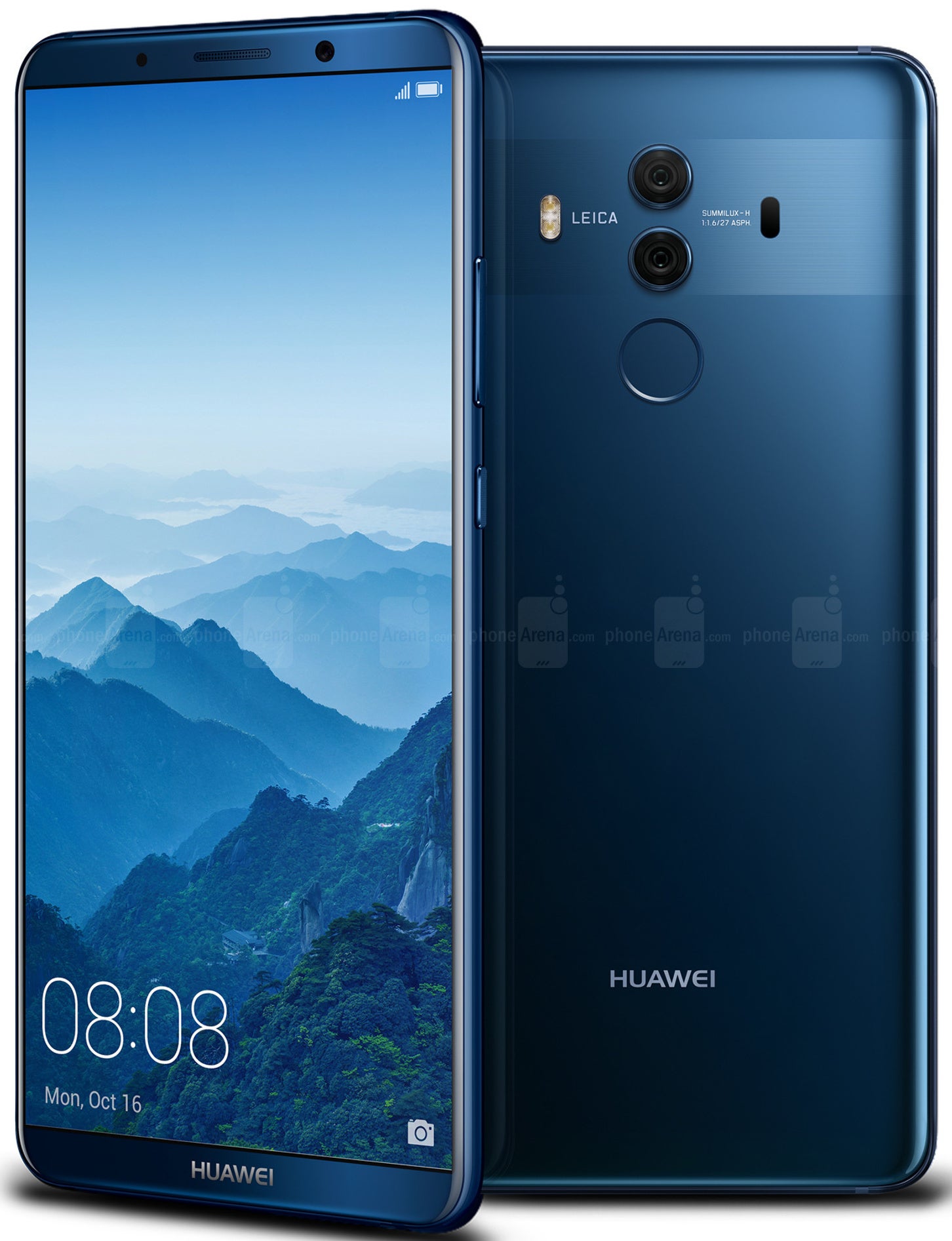 Mate 10 Pro is good, expensive, and Huawei's profit margin on it is as much as Apple's
Other big Chinese brands like Oppo, and Samsung itself, are known to give incentives in the realm of 12-15% for distributors, which is double or triple what Apple doles out to distributors. Notice what other company has Apple's "distribution and retail" margins? Yep, you guessed, it, Huawei. Even though the number of $600+ phones that Huawei sells pales in comparison to Apple or even Samsung, the 3.6 million units of those it moved in the first half of 2017 is more than Sony, and almost what LG sold.
Coupled with the Apple-style vertical integration (like homebrew Kirin chipsets), and disciplined selling and administrative costs, Huawei has proved to be a high-end phone maker to keep an eye on as it is emerging as the powerful underdog, and its latest handsets like the
Mate 10 Pro
only came to confirm this notion. They are good, expensive, and the US is the only market where Huawei hasn't gained a firm foothold just yet, but will apparently keep on pushing. "
The U.S. is a very important market to us
," said Huawei's spokesperson back in September. "
As long as we have good products, it is only a matter of time before the U.S. market opens up
." Analysts like Counterpoint's Richardson seem to agree, too:
Three years ago, Huawei was just in the middle range and it wasn't really any different from other players. Now, the quality of products has improved tremendously. If the current trajectory continues, it may very well be close to Apple and Samsung in terms of product quality with the next 12 to 18 months.
source:
WIP
(PDF report),
ET
&
Forbes