Do you fancy the idea of using NFC for mobile payments?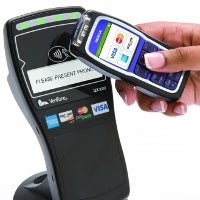 It's not very often that we witness virtually all analysts and experts to agree on something, but NFC seems to be one of these rarest of topics where it's hard to hear a voice of dissent - everyone agrees this is a part of our future.
As simple folks who have no influence on the process, we have no choice, but to accept this payment evolution (well, there is another option, really - to turn into primitivists and live in the forest), which is already knocking on our door. That's only reiterated by the fact that a very long list of major companies, among which are
Google
,
RIM
,
Verizon, AT&T and T-Mobile
, which formed Isis,
Apple
(not officially confirmed) and
Microsoft
(also not officially confirmed) are all set to embrace NFC.
A few weeks ago we told you that a huge number of GSM operators have announced their support for a
single NFC standard
, and this technology is expected to be commercially launched in "selected markets by 2012".
As the NFC future is looming closer, we want to know your opinion on the matter: