Do you enjoy space-themed live wallpapers? Check out these two discounted Android apps
2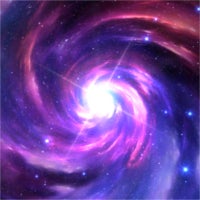 If you are one who loves space-themed live wallpapers, you will probably be interested by two recently discounted Android apps from developer Maxelus.net. One is the Galaxy Pack and the other – the Asteroids Pack. They both go for $0.99 each now, from $1.95.
Galaxy Pack offers 16 pre-made animated galaxies, with different shapes, motions, colors, and particles. Customization options are also available, allowing you to change the background, core, star type and count, colors, effects, camera speed, and more. There are tons of possible combinations and the results are always just beautiful, vivid, and lush live wallpapers that please the eyes.
Asteroids Pack is for those who prefer to take a virtual swim in an asteroid belt, rather than a ball of gas and dust. The app takes you on a trip through a cluster of 3D-animated rocks and you can either choose from 10 pre-defined scenes, or dive in and customize one that suits your mood best. You can change everything, from the amount of asteroids, to their size and texture, the aura around them, the nebula in the background, the light, its colors and whether or not there is a lens flare effect or a foggy blur effect applied to it.
If you feel a bit dizzy from the amount of options – both apps can randomize any one parameter you wish (or a few, or all of them) and give you a quick refresh of your background picture. Try it out, space enthusiasts!
Download Galaxy Pack:
Android
($0.99)
Download Asteroids Pack:
Android
($0.99)