Do you care about the resurrected Motorola Razr in foldable smartphone form?
23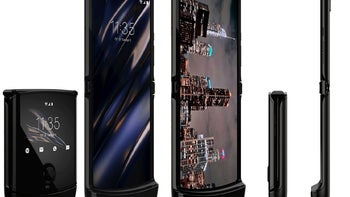 OK, we've been hearing about an upcoming Motorola Razr for a while now. A very special resurrection of a very special phone. The original was released way back in 2004 and was the definition of a cool flip phone. And since foldable smartphones are all the rave in 2019, it made sense to Motorola to revive the classic model in a more modern form.
We still don't know much about the upcoming Motorola Razr. There are some leaks here, some leaks there. All we could gather is that it will stay true to the original shape. Instead of being a smartphone that folds out to be a tablet, a-la Galaxy Fold or Huawei Mate X, it's going to be a smartphone that folds in on itself to simulate the compact convenience of the clamshells of days forgotten.
It's definitely something that'll be… interesting to see. But is foldable tech a bit too green for something like that to be completely reliable? Also, we've heard that the new Razr
won't have flagship specs
, yet it will most probably cost a pretty penny. In other words, how interested are you in the upcoming revived Motorola Razr?