Do you at all care if a smartphone has support for FM radio? (poll results)
26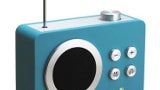 With ever newer tech constantly finding its way into the smartphones of the day, it's easy to forget about mobile phone staples such as FM radio. It's a thoroughly unsexy piece of tech, what with its adoption all the way back in the 30s, so it makes sense that, close to a century later, we'd be over it. And yet, quite a few phone manufacturers continue to include this feature with their phones.
But do we actually care if our phone offers FM radio functionality? If you ask Samsung, which announced that it'll be dropping support for the feature back in 2013 due to a "
shift of interest to digital broadcasting
", the modern user is no longer really interested in the feature. According to the results of
our yesterday survey
, however, quite a few of our readers are still very much into FM radio and
do
care if it's included with their smartphones.
Here's the actual split of the nearly 1,900 votes: