Do you at all care if a smartphone has support for FM radio?
52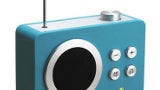 Display size and resolution, processor make and core count, camera megapixels and lens size, software version and custom skin, appearances and ergonomics — these form but a tiny subset of properties we all look for when on the market for a new smartphone. The combination varies with every person, of course, so just because your friend Joey simply must have the latest and greatest in camera tech doesn't mean that you attach the same priority to the shooter. You might be looking for something entirely different. Say... FM radio?
Sure, given the advent of fairly affordable mobile internet and inclusive enough coverage, an FM radio sounds like a rather outdated technology (which it kind of is). Still, it's a useful thing to have — all you need are your headphones and you're ready to roll. And even today, quite a few makers still offer the feature with their smartphones, including the likes of the Sony Xperia Z5 family, the LG V10, the Microsoft Lumia 950 and 950 XL, and
a number of others
. This made us wonder, do you actually care if there's FM radio on board at all?
Let's get this settled:
Recommended Stories