Disney's video streaming service will be a dream come true for fans
9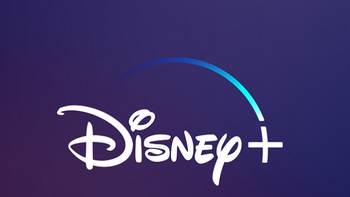 Back in November, we told you that Disney's video streaming service, which will compete with Netflix, Hulu, Amazon and Apple,
is going to be called Disney+
.
According to Polygon
(via
MacRumors
), during the entertainment giant's stockholders meeting last week, company CEO Bob Iger passed along some information related to the streaming service. Perhaps the most exciting bit of news that the executive revealed is something that will make Disney fans open their wallets as soon as the service is launched. Disney+ will offer "the entire Disney motion picture library."
If you've ever watched the Disney Channel, you know that Disney only offers a title on DVD for a limited time, and then locks it back into the Disney Vault for a number of years before it is released again. But once Disney+ is launched, the Vault gets blown up. Besides all of those classics and more recent hits (including
Frozen
), Iger says that there will be some original programming including a live action Star Wars series called The Mandalorian.
In case you were wondering, Iger says that new theatrical releases will take about a year to go from silver screen to your phone screen. Disney+ will "combine both the old and the new," the CEO said. "All of the films that we're releasing this year, [starting] with Captain Marvel, will also be on the service."
"The service, which I mentioned earlier is going to launch later in the year, is going to combine what we call library product, movies, and television, with a lot of original product as well, movies and television. And at some point fairly soon after launch it will house the entire Disney motion picture library, so the movies that you speak of that traditionally have been kept in a 'vault' and brought out basically every few years will be on the service. And then, of course, we're producing a number of original movies and original television shows as well that will be Disney-branded."-Bog Iger, CEO, Disney
While Iger didn't reveal a launch date for Disney+, he did say that the service will debut later this year.