ESPN+ launches; Disney's first paid streamer priced at $4.99 per month
4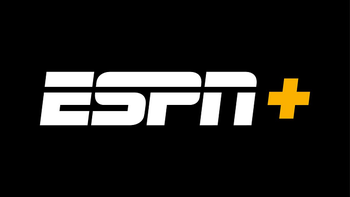 Back in February, we told you that
Disney would launch its first paid streamer, ESPN+, in the spring
. Well, we are about three weeks into the season, and today ESPN+ has been launched. We should also see a redesigned ESPN app that will allow those getting the "sports leader" on their cable service, to view the live streaming of all eight ESPN channels on their Android or iOS mobile device. The app will also be available for Apple and Android TVs, Amazon tablets, Amazon Fire TV products, and Google's Chromecast. The app will still provide sports scores, news and analysis, video highlights, and audio (both live and on-demand).
ESPN+ will feature streaming games from Major League Baseball, Major League Soccer and the National Hockey League. Other live streaming content will include Grand Slam tennis, rugby, golf, and cricket contests. Additional live sports will be part of ESPN+, but there will be no NBA or NFL games seen on the streaming service. You will be able to view ESPN documentaries, and an original NBA show called Detail that will be written and hosted by Kobe Bryant.
"ESPN was built on a belief in innovation and the powerful connection between sports and a remarkable array of fans. That same belief is at the heart of ESPN+ and the new ESPN App. With ESPN+, fans have access to thousands more live games, world-class original programs and on-demand sports content, all at a great price. They will get all of that as a part of a completely re-imagined, increasingly personalized ESPN App that provides easy, one-stop access to everything ESPN offers."-James Pitaro, president and co-chair, Disney Media Networks
After you get to try ESPN+ free for one week, the price of the streaming sports service will be $4.99 a month. You can save some cash by paying $49.99 for a 12 month subscription, and you are allowed to cancel anytime. Subscribe before April 18th and the free trial is expanded to 30 days.
If Disney's deal to acquire 21st Century Fox closes, the entertainment giant would own Fox Sports Network which could add additional content to ESPN+.
source: Disney