Disney giving away four free games in BlackBerry World
1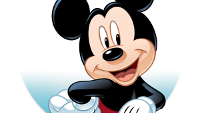 The Disney crew in Burbank, realizes that there are game players who actually use a BlackBerry handset. Granted, many are your average business type that are playing any type of game just to get their mind off of that Anderson account and the poor economy. Disney has come up with something that they are calling the
Sunny Days Giveaway
for BlackBerry World. Four Disney games are free. Those titles are
Temple Run: Brave
,
Temple Run: Oz
,
Where's My Mickey
and
Toy Story: Smash It!


All four games are usually 99 cents, so you can save nearly $4. We haven't a clue when the deal ends, so we would recommend that you download the games now, if you have even the most fleeting interest in playing them.
No matter which BlackBerry model you own, there will be at least one free Disney game among the four titles, that you can play. Have fun!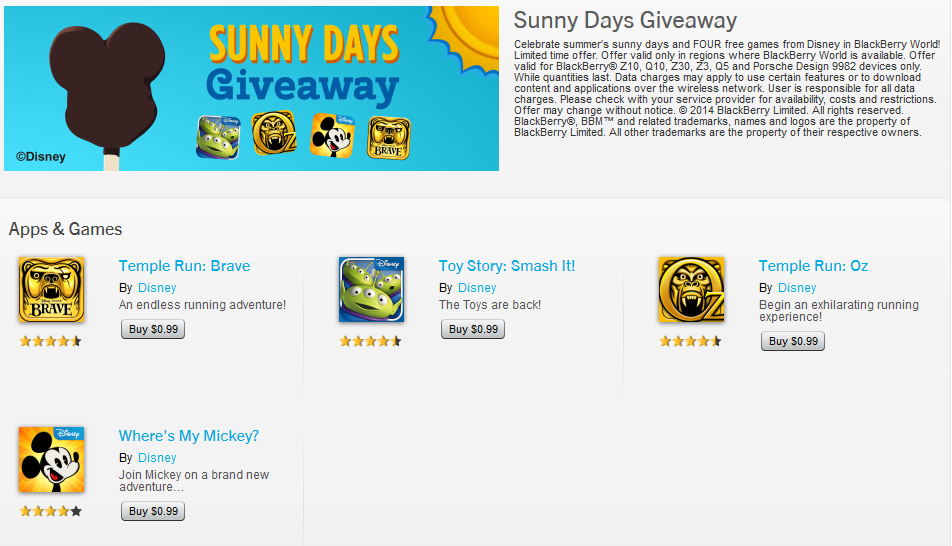 Disney is offering four free games in BlackBerry World
source:
SunnyDaysGiveaway
via
Crackberry