Disney Mix is a kids friendly messaging app that won't make parents Goofy
2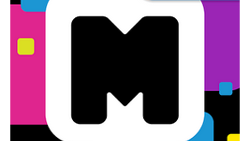 Now available for iOS and Android devices from their respective application stores,
Disney Mix
brings a decidedly "PG" rating to the world of messaging apps. The Disney brand allows parents to feel comfortable with the idea of their kids holding conversations using the app. For the entertainment giant, their task was to make the app safe for kids without making it seem too 'Mickey Mouse' for them.
Those signing up for the Disney Mix app must be 13 or older, and messages can be sent between members only if both agree to a 'friend request.' There are only three rules that community members need to follow. They need to be respectful to others, language must be clean, and members need to stay safe. For the latter, Disney recommends that subscribers don't share details of their life with people they don't know. That means that a member shouldn't share his or her phone number, address, or real name with other members. Filters will automatically block inappropriate words from appearing on the screen, and some personal information will also be blocked.
If a conversation starts to touch on areas that violate the rules of the community, tapping on the whistle icon in the upper right of the chat window alerts Disney moderators to check out the conversation; violators face a temporary or permanent ban. While pictures and videos cannot be shared, Disney is talking about offering this in a future update. This is fraught with danger, so the company needs to make sure that the kids are protected from nasty images.
Besides sending and receiving messages, Disney Mix allows users to receive news, pictures and videos from Disney Channel, Disney XD, and Disney Movies. The app also offers stickers that members can send to their parents. And there are interactive games that members can play.
"Disney Mix is a free messaging app that lets you chat, share, and play with friends in a whole new way. Start by personalizing an avatar and then connect with friends and family. Get creative and express yourself with stickers and make hilarious memes featuring some of your favorite characters. Invite your friends and family to play games and make them laugh with fun gags. You can also add Disney Channel, Disney XD, and Disney Movies to your Friends List and receive the latest videos and photos directly from them. Disney Mix is available on iOS and Android devices, both tablet and handheld."-Disney
Even with all the precautions, nothing is 100% safe. Thus, Disney Mix requires involvement from parents to keep an eye on who their kids are sending messages to.
Download Disney Mix for free by clicking on the appropriate link (
iOS
|
Android
).
source:
Disney