Did you like Android M and the proposed changes it's set to bring to market? (poll results)
7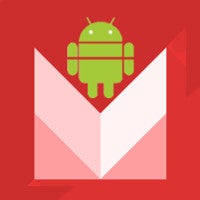 With Android M, Google aims to improve upon the user experience by tweaking a host of already established features, revamping others, and even adding a few new ones. Volume control, for example, is now granular — you can expand the bar and set volume per category (notifications, media, ringtone). App pemissions — a mostly invisible system — have also been overhauled, so we have the ability to fine tune which app has access to what, and avoid the trouble of okaying prompts upon app installs. Lastly, the search giant is throwing in a sizable update to Google Now, which will now be usable and adequate within apps, and assist you based on the context within.
The vast majority — 63.43% — say they liked what Android M has in store for them, and we tend to fall in that group ourselves. On the other end of the spectrum, with 9.99% of the votes, we have the folks who see the next major firmware update as a disappointment. In the middle of these two groups sit a quarter of the voters — 26.58% of participants are neither happy nor dissatisfied with Android M.
If we had to cherry pick the one feature that seems to have been received particularly poorly, it will have to be the re-designed app drawer, which is now vertical and not horizontal. We have to admit that we arched an eyebrow upon seeing it for the first time, too, and it's not simply because vertical lists are inherently inferior — it's just that it doesn't look like much, and could definitely use some more work. And on other end? It would appear that features like Now on Tap and the promised battery improvements in standby have captured the crowd's imagination the most. Do you agree?