Did you know: you can cut a microSIM to nanoSIM yourself easily
22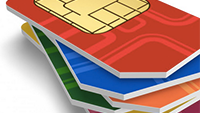 With smartphones getting thinner and more compact, every excessive fraction of an inch is cut to make space for the tightly fitting components.
One such piece of equipment is the SIM card: companies with Apple in the forefront have pushed the miniaturization of the SIM card and we've quickly gone from the regular SIM card (technically, it's known as 'mini SIM') to the microSIM standard, and in recent years, to the nanoSIM card standard.
If you are upgrading from a two-year old phone to a new one, you might find that your old microSIM does not fit the new and tinier nanoSIM card slot. So what do you do? The most common solution is to go to a carrier store and ask the customer reps to cut your microSIM to nanoSIM (and possible get an adapter that would allow you to insert the nanoSIM to convert it back to microSIM, if so you need).
Going to the store and waiting in line, however, could be a long and tiresome experience. That's why you have another option: you can easily cut out the excess plastic to perform a DIY conversion of your microSIM to nanoSIM using nothing but good old scissors. You should be guided by one simple rule: cut around the edges and do not cut the usually gold-colored connectors in the middle (they are what the phone uses to connect to the network). Do not worry if you have to cut just a small section of the colored portion - just don't go too far in. The result might not look as pretty as you'd get with a dedicated SIM cutter, but if you really need to do it fast and don't have the tools, nor the time to wait for them, you can do it yourself. Right below, we show you an illustration of how different SIM card standards look like.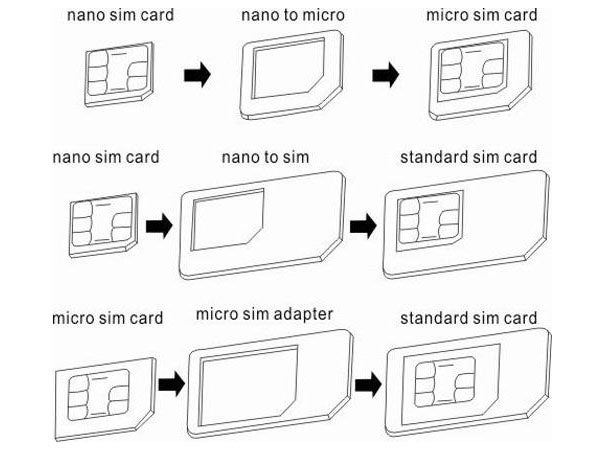 Disclaimer:
Do keep in mind that if you are not careful and cut too deep in the colored section of the SIM you could damage your SIM card and might need to pay to get a replacement at your carrier.