Did you know: there's a smartphone that you can smoke... err, vape!
13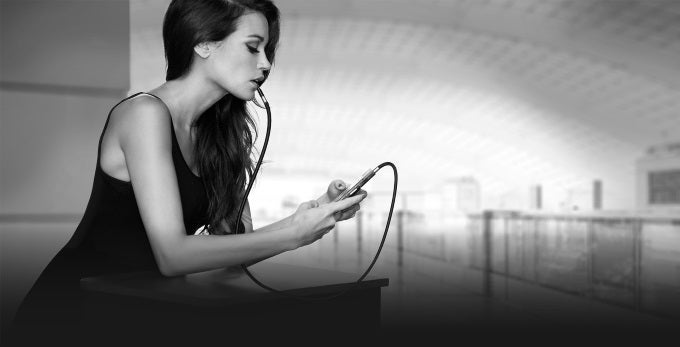 Hey there, any vapers around here? Believe it or not, someone in the smartphone industry is thinking about you! Los Angeles-based vape factory Vaporcade has a line-up of "cellular vaping" products that's surely worth taking a peek at. You might be thinking that integrating two devices that have nothing in common, other than lithium-ion batteries and mobility, doesn't make a whole lot of sense. But we think the Vaporcade's Jupiter and Shuttle products will leave you convinced.
Jupiter is a duo of Android 4.4 (
yes...
) smartphones that are also vapes. Or a duo of vapes that are also smartphones, depending on your way of looking at things. We'd love to tell you more about their specs and such, but judging by the absence of such information on the website, Vaporcade is selling these on the wings of sheer novelty. That, and a hefty bit of marketing hyperbole, which we won't dare annoy you with. But it is worth mentioning that the company developed Jupiter in partnership with Herbert A. Gilbert, the man who invented and patented the electronic cigarette way back in 1965. And for sheer trivia's sake, one of Vaporcade's co-founders is the brother of James Cameron (yes,
the
James Cameron), while the other has had a long and prolific career in the gaming industry.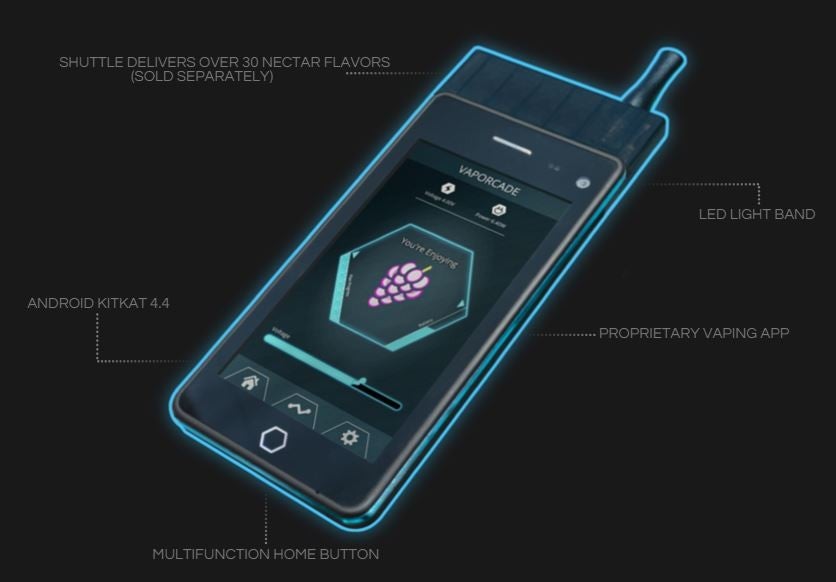 Vaporcade Jupiter, the phone you vape
Back to the vaping handsets in question, there's a $299 3G model and a $499 4G model. You will tell them apart by the presence of a vaporizer on their top part. Said unit features interactive "Surround lighting" as to make vaping a truly
illuminating
experience. It also claims to offer the "safest, smoothest" vaporizing technology out there, along with dual battery power for both the vape and the smartphone. The handset also features a "multi-functional" home button, along with a proprietary user interface and a dedicated vaping app.
The "cellular" vaporizer works with the Vaporcade Shuttle, which is the company's proprietary juice format. Sold in cartons of five, Shuttles contain 6ml of "hand-crafted" e-liquid. They are designed to be anti-spillage, maintenance-free, and come in Black Pearl, Defiant, Red Dragon, Serenity, and Q flavors. These don't speak much to use, but hey, 'Red Dragon' sure sounds more interesting than "strawberry" or whatever!
Just so you know, the devices are available for pre-order at $299 for the 3G model level and $499 for the 4G product. You can check out Vaporcade's website for more details, as well as interesting products that don't have anything to do with smartphones.
source:
Vaporcade