Did you know that the Note Edge isn't Samsung's first smartphone with an auxiliary screen?
22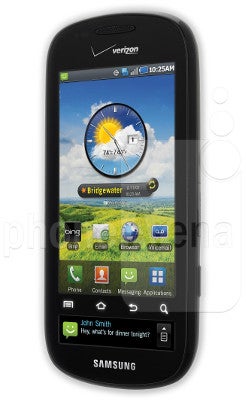 To the surprise of many, when Samsung excs took up to the stage at IFA 2014 and finished their presentation on the
Note 4
, they then proceeded to whip out the
Note Edge
. A novel gadget by all means, the Note Edge is a near identical twin to the Note 4 with one major exception: its 5.6-inch Super AMOLED screen slopes to the sides, beyond the right bezel. The extra screen real estate can be used to hold your favorite apps, show stocks and news updates, and even doubles-up as a ruler.
Of course, we've known that Samsung is working on advanced display solution such as this one for a while now, but it still is impressive to see such an advance made commercially-available -- the big four carriers in the US, for example, will carry the Note Edge alongside the Note 4. But did you know that the Note Edge isn't Samsung's first stab at the idea of having more than a standard, main touchscreen? That's right, back in November 2010, the company announced the
Samsung Continuum
-- a phone that didn't have a sloping-to-the-sides screen, but nevertheless sported a separate, auxiliary screen right underneath the navigation keys on the bottom. Verizon even carried the Continuum!
The extra, 1.8-inch WVGA screen with 480x96 pixel resolution (called the "ticker") was mainly used by the TouchWiz software on board the Continuum to display incoming e-mails and text, show social updates from Facebook and Twitter, and even stream updates from your RSS feed. The screen could also show you music player controls, and also display the next turn you need to make when being navigated through Verizon's VZ Navigator. Interestingly enough, back then we had difficulties operating the main screen without accidentally clicking on the ticker every now and then -- kind of alike to the situation with the Note Edge.
It's probably obvious, but the Continuum wasn't a hit, even though its specs sheet was nothing to sneeze at for its time. Whether a similar fate is to befall the Note Edge, however, remains to be seen.
Recommended Stories