Did you know that Android L brings a ground-breaking new Camera API?
34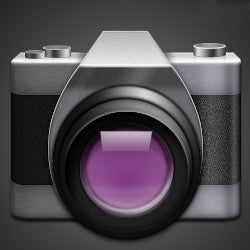 The
Android L release
is one of the biggest system updates for Google's mobile OS with the new 'Material Design', but it is the changes under the hood that make it even more important.
One in particular is set to give a ground-breaking and reinvigorating shake to mobile photography - after years using the restricted Camera v1 API, Google finally adopts a brand new API that speeds up the camera radically and allows for much more advanced third-party apps. The changes in it put Android a leap ahead the other platforms in terms of settings and capabilities for camera app developers.
The new camera API will not only be able to capture DNG format (with raw data) images like advanced cameras, but it will also open up to settings like the exposure time (something that was not previously available on Android). Moreover, it will open access for third-party app developers to the color correction matrix (something that only phone makers have access to currently).
The issue with the current Android camera API is that manual controls in it are treated in a separate, general layer outside each of the picture. With the new, pipelined API, each image will carry all the settings with it. This kind of optimizations is what allows each shot to quickly come through the pipeline with its unique settings, and ultimately, this is what has enabled Google to achieve the mind-boggling 30fps burst image still shooting speeds for 8-megapixel capture on the Nexus 5.
We're looking forward to seeing this new camera API and all the imaginative ideas of developers for new camera apps. In the time until the public release in the fall, though, only the Nexus 5 will take advantage of it.