Did the launch of the Samsung Galaxy S6/Galaxy S6 edge impact Apple iPhone 6 and iPhone 6 Plus sales?
76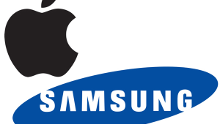 Based on data released by ATLAS Research & Consulting, the launch of the
Samsung Galaxy S6
and
Samsung Galaxy S6 edge
during the second week of this month coincided with a small decline in Korean sales of the
Apple iPhone 6
and
Apple iPhone 6 Plus
. The vice-chairman of the research firm, a gentleman with the name Jang, Joong-hyeok, said "
It is very natural for iPhone 6 sales to decline, as six months have passed since its release
." But considering the decline that ATLAS is talking about, we're sure that the top brass in Cupertino never even gave this information a second thought.
The decline in iPhone 6 sales for the week that saw Samsung launch its two new flagships amounted to just 4.7% If that were the largest week-to-week decline in iPhone 6 sales, we might see some concern at Apple. But the data shows a greater than 24% drop in sales of the two new iPhone 6 models from the last week in March to the first week of April. The previous week saw a 15% decline in sales. If anything, iPhone 6 sales showed a smaller decline during the week when Samsung released its new handsets.
Keep in mind that the data consists of offline sales made in brick and mortar stores and is not a precise tally, but rather an estimate. And yes, there might have been some Korean phone buyers who decided on the Galaxy S6 or Galaxy S6 edge instead of the iPhone 6 or the iPhone 6 Plus. But to characterize the data as showing that iPhone sales were greatly affected by the launch of Sammy's latest and greatest handsets would be wrong.

Data shows that offline brick and mortar sales of the iPhone 6 and iPhone 6 Plus had a small decline during the week that saw Samsung launch the Galaxy S6 and Galaxy S6 edge
source:
ETN
via
BGR