Did the OnePlus Two just show up for pre-order? We don't think so, but you're invited to take a look anyway
23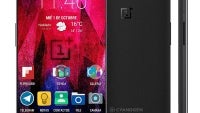 Surprise, surprise! Chinese online seller Geekbuying decided to hoist a certain ONEPLUS TWO smartphone for preorder - without any official announcements from the folks at OnePlus. Although we refuse to believe the smartphone shown here is real until we're supplied cold, solid evidence and a crate of Jagermeister to celebrate the occasion, we have to admit the product image looks quite nice. It's certainly along the lines of how we'd imagine the OnePlus Two could turn out, although the bottom capacitive keys are impossible to comprehend.
Regardless, the spec sheet is pleasing too - there are a 5.5-inch 1080p display, a Snapdragon 805 processor and 3GB of RAM at play here, along with a 16MP main camera and a frontal 5MP cam. The house is ran by a 3300mAh battery, and the operating system is cited as Oppo's Color OS, based on Android 4.4. Fair enough! The whole shebang is on a pre-sale price of $538, down from a hefty $865. Deliveries of whatever you'll be getting if you dare chip in with the $538 will commence in February 2015.
We advise you to treat the news with healthy skepticism. Enjoy the eye candy, debate the specs, theorize whether OnePlus will require a clean bill of health and a detailed examination of your family tree along with the invite in order to sell you the OnePlus Two. Just don't take this at face value.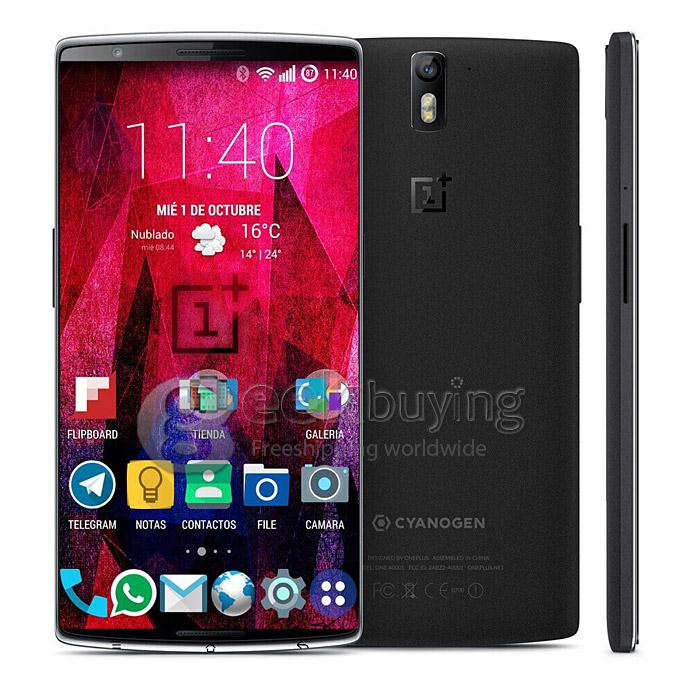 source:
Geekbuying