Did a Sony planning board member give us a hint about the Sony Honami mini?
24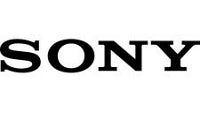 A member of Sony's board, Kurozumi Yoshiro, is involved in the planning of Xperia devices. Yoshiro told a Japanese business publication on Monday that while it is impossible to meet the demands for every device user, Sony is going to concentrate on certain screen-sizes. The Japanese OEM will release 4 and 5 inch smartphones and 10 inch tablets. The executive adds that these sizes are where the demand is.
We're not sure if this instantly makes the 6.4 inch
Sony Xperia Z Ultra
an only child, but Yoshiro said that the screen on that unit was too big and that some users find it too embarrassing to put up to their ear to use as a phone. The comment about a 4 inch device means that we could see that 4.3 inch
Sony Honami mini
that speculation has started up about. On Sunday, we passed along some
rumored specs on the Honami mini
that showed only two changes from the full-sized model. The only differences were in the screen size and resolution (5 inch, 1080 x 1920 to 4.3 inch, 720 x 1280) and with the battery (from 3200mAh to 2400mAh). Of course this is all very much in grain of salt territory since the
Sony i1 Honami
hasn't even been unveiled.
The comment about a 10 inch tablet is interesting as it could be hinting about a new model to replace the
Sony Xperia Tablet Z
. That slate was released earlier this year and carries a 10.1 inch screen, a quad-core 1.5GHz Qualcomm Snapdragon S4 Pro processor and 2GB of RAM.
Despite the comments from the Sony board member it could be some time before either device makes it way to the market.
Thanks, Anonymous Tipster!
source: Nikkei (translated) via
TechKiddy