Devs are taking the initiative, and introducing dark app modes for the OLED iPhone X
4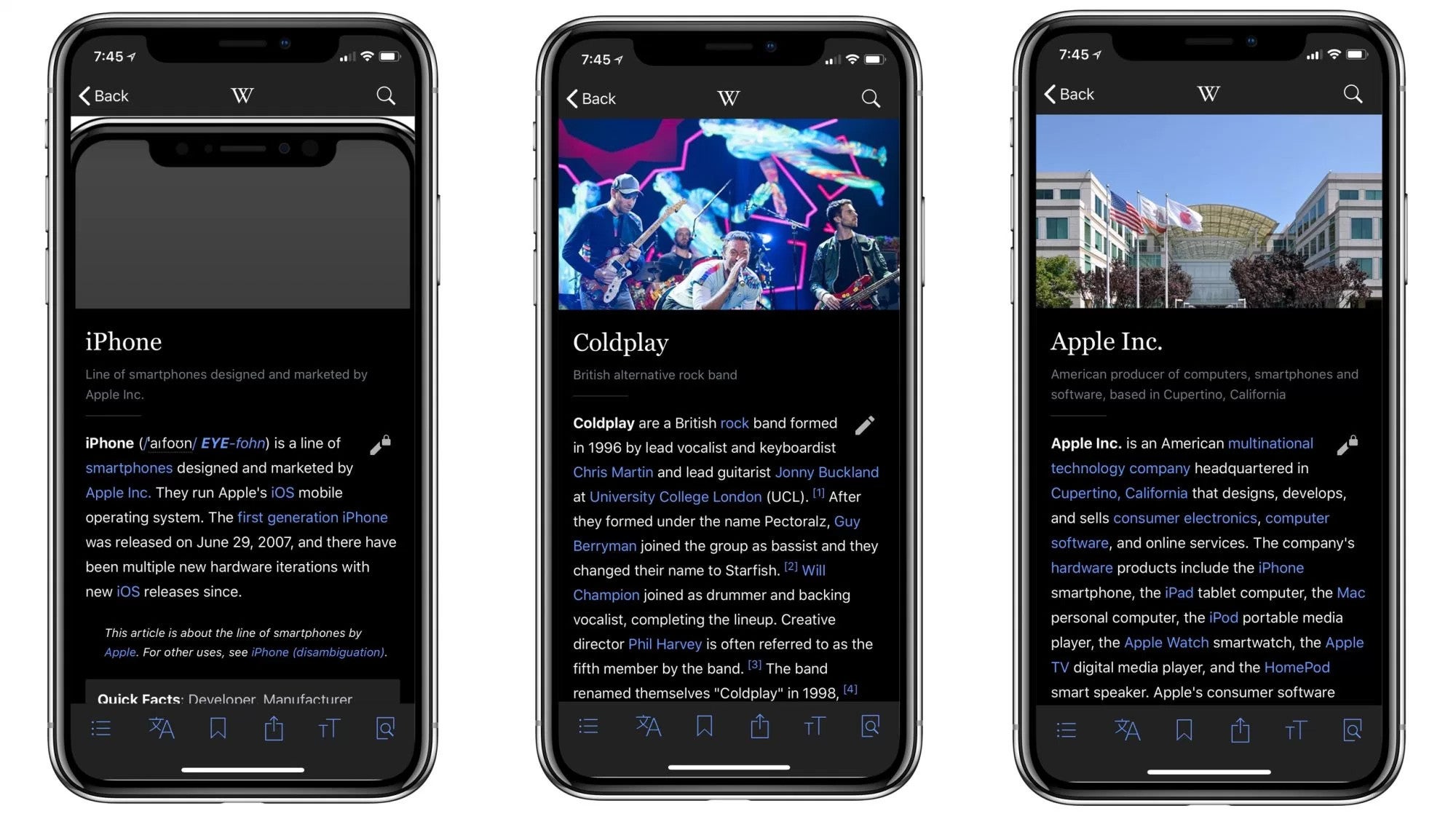 Remember the beautiful but imaginary
dark mode for the iPhone X
that we showed you the other day. Unfortunately, it was a work of fiction, as Apple hasn't dabbled into experimenting with darker backgrounds for its OLED iPhone X just yet.
Enter app developers, who are increasingly aware that black looks as it should on OLED displays, plus it saves on battery, as the pixels are turned completely off to display it. Thus, darker backgrounds make sense on apps where there is a lot of reading or browsing involved, as OLED's Achilles heel when it comes to power consumption is displaying pure white.
Take a look at Wikipedia for iOS, for example - among under-the-hood optimizations for faster loading, the newest 5.7.3 version includes a "
Black reading theme, perfect for OLED devices
." The app is free, it's easier on the eyes this way, especially when reading at night, it looks great on the
iPhone X
, and adds a save-the-battery loot box along the way - we'd like to see more developers take such an approach, for the sake of our OLED display phones.