Dev Alpha gives us a peek at upcoming BlackBerry 10 photo editing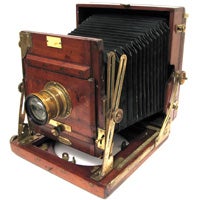 Sometimes it feels like it's all riding on BlackBerry 10. While that's debatable, we have seen some upcoming features, such as a
Siri-esque virtual assistant
, that look to possibly bring the once industry leader back up to speed with its competitors that have eaten away at RIM's market share over the last few years.
The folks over at CrackBerry have gotten their hands on an early version of BlackBerry 10's photo editor. It doesn't function 100% on the Dev Alpha, but they were able to launch it and take a look at some of the features. The new Photo Editor app gives users the ability to perform such transformations as rotation, free transform, and change aspect ratio, as well as enhancements such as red eye reduction, brightness, contrast, sharpness, white balance, and noise reduction. Finally, there are a variety of almost Instagram-ish filters and styles that can be applied to the image.
While this app could very well change before its actual release, it looks like RIM is making a concentrated effort to fill BlackBerry 10 with features the everyday smartphone user is looking for.