Despite overwhelming evidence, Jawbone claims it has not abandoned its customers
3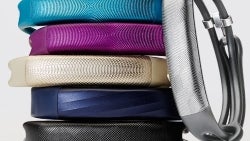 Some of you may remember Jawbone, once a large player in the wearables and connected speakers market, and now a possible medical device maker. The company has been plagued by problems for quite some time, and has also stopped responding to all customer support channels. Despite that, a spokesperson for the company recently told BBC News customer care is "days from being back online", and claims the company hasn't yet abandoned its users.
Jawbone's problems have been apparent for a while, starting with the problematic launch of the UP3 wearable, which was delayed by six months and had numerous build quality issues. An NFC-enabled successor, called UP4, did little to fix these problems, and was also the last we heard from the company until the announcement
it's shifting its focus to the medical sector
.
While its wearables' build quality was poor, its customer support was even worse: the company stopped responding to people on its social media accounts all the way back in December, and its help line plays back an automated message every time it's called. So the claim that the company hasn't abandoned its customers rings particularly hollow, as there's overwhelming evidence disproving it, particularly when Jawbone's exit from the consumer device market is taken into account.
The company's wearables are still widely available across retailers, though their prices are substantially lower than just a few months ago. Still, despite Jawbone's claims, users are much better off getting a different wearable, and we have a list of
the best fitness trackers available on the market right now
.