Despite declining sales, Sony isn't losing money on its Xperia phones
23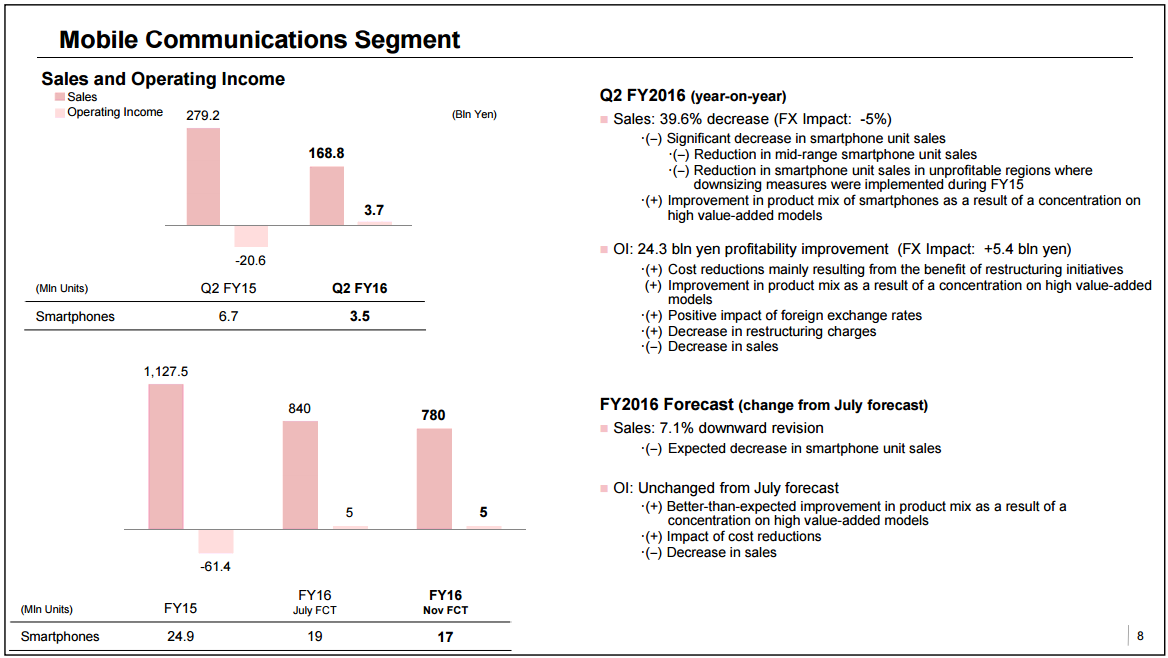 Sony has just announced its Q3 2016 financial results. The company's "Mobile Communications Segment", which is the division that's responsible for the Xperia smartphone series, has still managed to post a small profit despite what seem to be ever-falling sales.
During the third calendar quarter, Sony has shipped 3.5 million Xperia smartphones. That's a slight improvement compared to the previous quarter (3.1 million) but a massive decline compared to Q3 2015 when the company shipped 6.7 million Xperia smartphones.
In terms of revenue, Sony Mobile brought in 168.8 billion Yen during Q3 2016, a 39% decline compared to the same quarter a year ago. As you see, raw unit shipments and revenue have not declined proportionately. According to Sony, this is mainly due to its focus on "high value-added models".
Although revenue and raw shipments both declined, Sony did not lose money on its Xperia smartphones in Q3 2016. While the 3.7 billion Yen (USD 35 million) in profit is not an impressive figure, it's a notable improvement compared to the same time period a year ago, when Sony Mobile lost 20.6 billion Yen (USD 196 million). Sony's official papers say that the return to profit was possible due to cust-cutting measures, the positive impact of foreign exchange rates, and a focus on models that make the company more money per unit.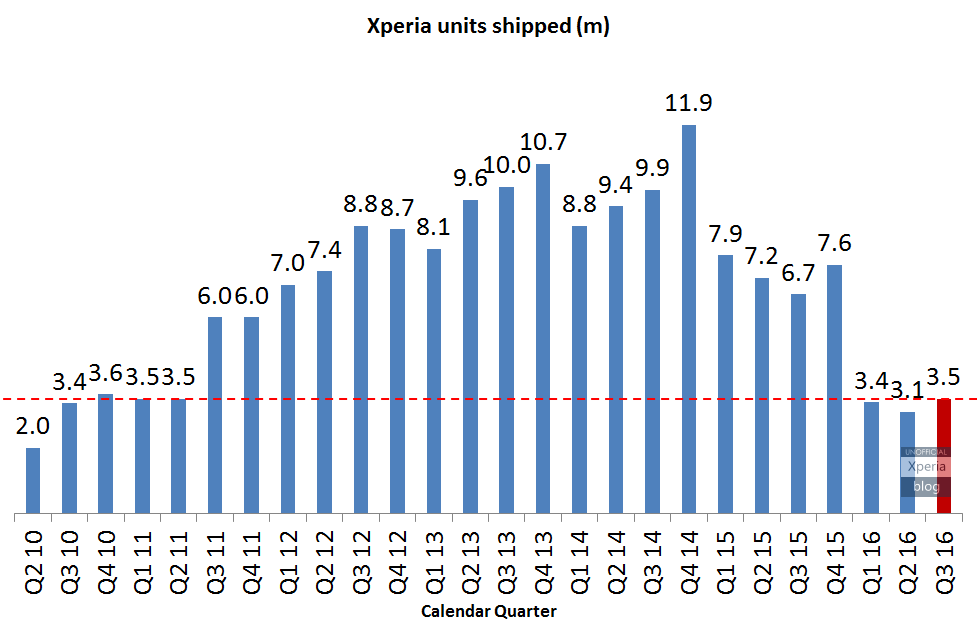 Looking forward, Sony has lowered its sales estimate for the 2016 financial year, which ends in March 2017. While the company was previously expecting to sell 19 million Xperia smartphones during the time period, that number has now been lowered to 17 million. The expected profits remain at 5 million Yen due to better-than-expected profit rates.
source:
Sony
via
Xperia-Blog