Design patent feud between Apple and Samsung goes to US Supreme Court this week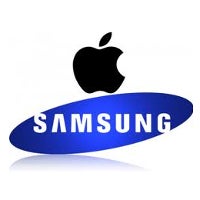 The last time the US Supreme Court has had to rule on a design patent dispute was in 1893 and it was over alleged plagiarism of the design of riding saddles. This Tuesday, 123 years later, eight justices of the US Supreme Court will hear the next such case, which the latest skirmish in the 5-year long court battle between Apple and Samsung. The times they are a-changin'.
It all began in 2011, when Apple sued rival phonemaker Samsung, claiming the Korean company infringed on numerous iPhone patents, regarding both the tech inside, as well as the device's appearance and UI design.
Samsung was last year ordered to pay Apple upwards of $548 million, but will Tuesday argue that $399 million of this sum — amounting to the entirety of its profit on 11 smartphones — were wrongly awarded to Apple.
Although Samsung has the support of tech juggernauts such as Google, Facebook, HP, and Dell, among others, it may be facing uphill battle, especially in light of recent developments. Just a few days ago, the
US Court of Appeals reinstated a $119.6 million award to Apple
, reversing a previous ruling by a three-judge panel from February.
This Tuesday, Apple and Samsung will again meet in court, this time to argue over a US patent law provision requiring parties infringing upon design patents to pay their respective holders the total of their profits on an infringing article of manufacture. In other words, the question posed before the Supreme Court by Samsung will be whether the term "profits" means "profits on the entire product", or if it means "profits due to the infringement of a certain patent," and whether the alleged infringing party should be paying the entirety of its profit on a certain product to the patent holder.
This could be the closing chapter of a long and tiresome court battle between the world's two biggest phone makers. Its outcome may have lasting effects not only on the mobile, but on the tech industry as a whole.