Dell to re-enter tablet market later this year
3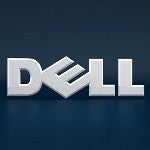 After failing to catch on in the smartphone business, Dell is turning its
gaze toward the tablet market
. According to a report by
Reuters
, Dell will soon announce that it is going to produce a consumer oriented tablet later this year, The company says that it now understands not only the hardware involved in producing a tablet, but also gets how consumers care about the products "
ecosystem
".
While Dell tried to make a name for itself in the smartphone business with Android powered handsets, it ended up failing which prompted Michael Dell to say
that the OS had not developed to expectations
. The company did try its hand at producing a tablet with the enterprise focused
Dell Streak 7
. While that product also never caught on, chief commercial officer Steve Felice said that this time, Dell will concentrate on consumers with its tablet line. Still, that doesn't mean that there will be no enterprise use for the tablets. "
When we introduce the products, they will be consumer products, but we are going to make sure that they are very compatible with the business marketplace, which we don't think Apple has addressed
," the executive pointed out.
studied the market
so as not to suffer "
...the general failure of everyone that's tried to introduce a tablet outside of Apple. You will see us enter this market in a bigger way toward the end of the year. So we are not really de-emphasizing it, we are really being very careful how we enter it
." Felice would not reveal which operating system we will see on the new line of Dell tablets. Despite Michael Dell's criticism of the platform just 3 months ago, Android is being considered for the job along with Microsoft's upcoming Windows 8. The executive did say that he like Microsoft's touch-supported OS.
"We like Windows 8 but we continue to develop with Android as well. We are still going to be more choice-driven, based on the feedback we get from customers
."
source:
Reuters