Dell may end smartphone sales in the US
10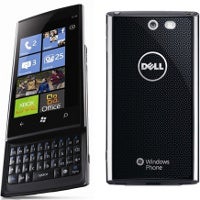 Dell's foray into the mobile market wasn't very successful and now it shuts down sales of its Dell Venue and Venue Pro smartphones without announcing succeeding products. This could mean the end of Dell smartphone sales in the US as the company shifts its focus towards emerging markets and products with higher margins.
"Mobility products have shorter lifecycles than laptops and desktops,"
a Dell spokesman said.
At the same time, Dell will announce new mobile devices in the States later in the year, but it's not clear whether smartphones will be there.
Now, after closing the Venue lineup, Dell is left with no smartphones to offer. The company kicked off its smartphone effort in August 2010 with products like the Dell Streak half phone, half tablet, 5-inch device running on Android. Later, it released Windows Phone devices like the Venue Pro.
After an unsuccessful fling with consumer-oriented mobile devices, the company remains committed to the enterprise. It's also nixing affordable products and instead focuses on high-end premium products like XPS notebooks.
Once again, this could signal that Dell is quitting the smartphone race, but it could also mean that the company is searching for a way to make it and the upcoming Windows 8 for tablets and Windows Phone 8 for handsets, could be one opening. Should Dell try and make a device there? Do you need a Dell smartphone? Let us know in the comments below.