Deep Sleep Battery Saver for your Android puts your battery woes to sleep
11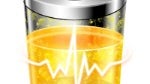 When it comes to battery saving apps for Android, it's always a race between developers that's about who will come up with a clever plan to make your smartphone more battery-efficient. Deep Sleep's tactic is to keep your device in the so-called "deep sleep" mode while its screen is off. In this mode, Wifi and 3G connections are eliminated, and background apps are completely stopped. Thus, battery draining apps such as Facebook and parts of the Google Services can't refresh themselves as often as they like to do, and your phone isn't on the look for new connections in the background. It's a clever strategy, and Deep Sleep, which has been on Android for a long time now, executes it very well.
The app's free version has the following feature set:
- 5 pre-defined profiles: Gentle, Balance, Strong, Aggressive, Slumberer. They varies on frequency, duration and other settings. The former is less disruptive, but save less battery and vise versa
- Custom profile settings
- Separate between weekday vs weekend settings
- Frequency: device is turned on in Deep Sleep mode at a selected frequency
- Duration: device wakes up for a selected duration after each cycle
- Sync: control auto-sync frequency and sync account
- Apps: Select which apps will be stopped during deep sleep mode
- Night period: during the night, device stays in Deep Sleep mode
- Whitelist: Apps that are always ignored (remain functional) when Deep Sleep is on
- Ignored recent apps: ignore recent apps
- Check background data: If selected, the smartphone will ignore Deep Sleep mode if traffic is above a defined threshold
- Traffic threshold & traffic sampling frequency
As you can see, this is one seriously powerful battery saving app to add to your energy-saving arsenal. Try it out for free on Google Play, but bear in mind, it's not for casuals. This app saves battery hardcore at the expense of delayed notifications. We'd recommend it to users who don't have the habit of picking up their smartphones very often - and these users tend to enjoy excellent battery life by virtue of not using their device so much in the first place!
Recommended Stories